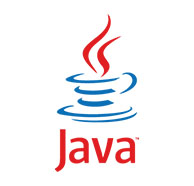 Key Feature of
Java Training Course
Complete JAVA Course
Latest Contents
OOPs Concepts
Multi threading
Collection Frameworks
Generics
JDBC Frameworks
Exception Handling
Reflection Framework
Many More
Professional Trainers
Flexible Timing
Short Batches
100% Placement Assistance
For Complete
Java Training Course Detail
Fill up Given Form
Best Java Training Institute in Delhi
Arth offers a wide range of JAVA training courses in Delhi to meet the growing corporate needs. It is the best java training institute for the students those who are searching for core java j2ee training and placement assurance. We are providing 100% practical and real-time based best java training for freshers as well as professionals to make them eligible for quality job. Our experienced and professional faculties makes us top java training institute in delhi.
Top Java Training Institute(Fresher) in Delhi ! Why ?
If you're a fresher looking for a career in Java | J2EE technologies with the help of best Institute Of Java Language,you have come to the right place.We teach you the in & out of Java basics and train you on all the advanced technologies. This course will prepare you upto the level of OCPJP(Oracle Certified Professional Java Programmer),OCPWCD exam. We take you through a live environment in which you get to work on projects according to your skill sets.Regular and Fast track batches which empower you to find a job quickly and easily.We guarantee you an edge over others.
Java Course Highlights
A student who want's to learn java , but either a little weak or completely unaware of programming logic like if-else, looping and other java course related constructs.
Alternate/Weekends/Regular
After Course Completion :
After completing this Java Course you will equipped with all programming construct like variable, if-else, looping, classes, objects etc. and you will be ready to move for advance java technology.
At the end of this course you will create a swing base project under the guidance of our professional Java Course Faculty. That project can be submitted to your BCA or B.tech degree course.
Your academic qualification and the quality of your project will decide your placement. You will get complete help in every step until you get a nice job.
For Java Course Content contact us by fill up given form.
Enquiry Form
Rating & Reviews
4.13 8 Votes
best core java j2ee institute in delhi
4.13

out of

5
based on
8
ratings.
Rajeev

813****166


26 Mar,2017

deepankar

971****521


17 Apr,2017

reshma

882****892


22 Nov,2017

shubham

706****612


17 Nov,2017

sunil kumar

959****102


05 Oct,2017

rahul

870****596


27 Jun,2017

gaurav

991****915


06 Dec,2017

ravi kumar

971****154


11 Jan,2018