Become an Instructor at Arth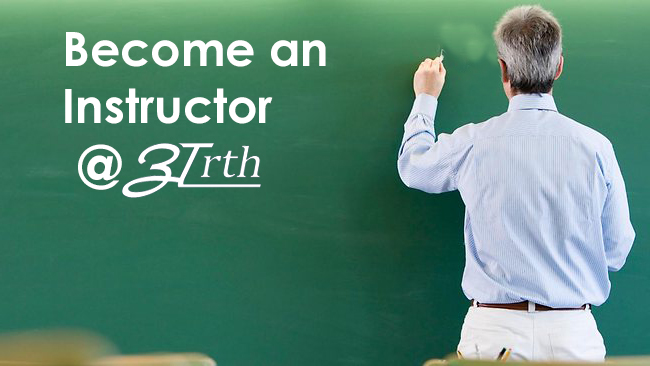 Being an instructor is not a bad job because through this profession you can deliver your skills to others in the most efficient way so that other people can with the other companies.
---
The Question arises where to go?
---
Becoming teacher or instructor as fresher is just so difficult. Many people drop the dream of becoming an instructor due to lack of experience and higher qualification. At Arth, we provide the opportunities to everyone who is interested to build career as an instructor. Arth highly appreciate fresh talents and innovative ideas, as Arth already has many talented trainers of different IT field with their own and effective teaching method.
At Arth, you can apply for an instructor post in any IT field where you are technically so strong. Trainers always play a vital role in student's life as well as in the success of an institution.
Now a days, it is hard to find a good and right place to work but your searching stops here because Arth is the best place for all trainers to make career in teaching whether you're fresher or experienced. Arth believes in the skill of individual and gives you the best experience in IT field.
Instructor is that not who have only a tag of teacher or teaching students in fact the person who is making progress in students by whatever he/she delivers to them is a real instructor indeed. Becoming an instructor is quite difficult but becoming a famous or known teacher is challenging task. This task can be done with dedication and interest of teaching students.
To be a part of best education and training institute as an teacher and wish to set a good career in technical teaching sector so come and join the Arth. Schedule interview by leaving your resume to us and you will be contacted soon.