ENQUIRE NOW OR CALL-8588883872
Best Computer Institute in Delhi-Our Affiliates

Best Computer Courses for Job
Arth is Authorized Microsoft Office testing center - We can provide you international Microsoft Excel Certification by Microsoft Company itself. Which can boost your career dynamically and make you top in Competition. That make us best advance excel training center in delhi.
More info
Enquire Now
Tally.ERP 9 includes MIS reporting, GST Implementation, Cost Centers, TDS returns and many more.. In short Tally is a most widely use accounting software in accounting field and We provides best tally erp 9 training in delhi.
More info
Enquire Now
Arth Institute is one of the Best GST institute in which you learn Net Banking, GST, ITR, TDS, TCS, E-tax filling, Payroll, E-Banking, Advance Tally and all the others latest ways to manage online accounts.
More info
Enquire Now
Digital Marketing
3 Months
A best website is best when it comes on google's first page. Best marketing strategy is best when it makes your company a brand. A best compaign is considered best when it get you a lots of customer/leads. All of this is not possible without digital marketing knowledge.
More info
Enquire Now
Arth is a top php training institute in delhi. In Arth's PHP course you will learn from basics of Web like request, response, get, post methods to professional cms tools like joomla, cakePhp, magento etc. Our expert PHP faculties will enable you with the latest php tools and technologies.
More info
Enquire Now
Website is a way to enable the user to make its online presence. Arth is a premium web designing institute in delhi. In our complete web designing course you will learn how to create a static website to present you or your clients in a meaning full manner and a dynamic website.
More info
Enquire Now
Arth offers a wide range of JAVA training courses in Delhi to meet the growing corporate needs. It is the best java training institute for the students those who are searching for core java j2ee training and placement assurance.
More info
Enquire Now
Arth institute offers an inclusive Android training in Delhi. The extensive practical training provided by Android training institute in Delhi equips live projects and simulations. Such detailed Android course has helped our students secure job in various MNCs.
More info
Enquire Now
Your BCA, MCA or B.Tech degree is not enough capable to make you eligible for job. For getting a job you have to specialized in a particular software language. .net is an widely used object oriented programming language.
More info
Enquire Now
Arth is a best oracle-mysql institute in delhi In our RDBMS Course you will learn working of a database administrator. That RDBMS Course will open a new job line for you. As there is no software can be created without the backend means without the RDBMS software.
More info
Enquire Now
Mobile Repairing
3 Months
Mobiles are the tools without which one cannot imagine a world and that are why mobile repair services are very much in high demand. There are mobile repairing institute in Delhi, The Expert Institute of advanced technology that provides mobile repairing Course in Delhi and has been very successful in doing.
More info
Enquire Now
Hardware & Networking
3,10,20 Months
If you wants to get job and not so interesting in study long hours then that course will surely help you. Our experience professional trainer will make you perfect in card level and chip level error detection. As our hardware course is specially designed which make you expert in all computer related issues in all machines desktop and laptop.
More info
Enquire Now
Arth Training Benefit
Real Time Corporate
Trainers
Hand-on Practical
Guidance
Best Trainers Of Best Computer Institute In Delhi
Soni
Sr. Software Trainer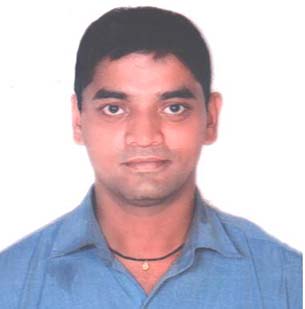 Use your knowledge in live environment and make your BCA,MCA,B.TECH projects by your own under the expert guidance. Our project base teaching methods makes arth as Top Computer Institute.
To become an IT professional no bar of your degree or past knowledge. In Arth Institute We have specially design courses according to your interest and capability which makes us as Best Computer Organization in Delhi.
We also work in development of web sites, softwares and online marketing of products. Our development cell gives our student a chance to work in a live working environment which makes them best and enable us as a Perfect Computer Institute.
All job provider's are welcome to Arth Institute. We always work hard to make our student eligible for your esteemed company.To meet them post your job at Arth Institute Jobs page. Different placement partner's and placement success of Arth Institute backed up our statement as the Best Computer Organization.